Following up on the article FLR and the Law, where we examined some of the legal issues surrounding a Female Led Relationship, I am proving this handy template that you can use to draft your own FLR Contract.
As always, laws vary greatly from one jurisdiction to another. This template is meant as a general guide, and you should consult your local laws and tailor the contract as applicable.
Please note that servitude contracts are meant mostly as a guideline for the relationship. A means of establishing the ground rules. We should not expect that any Judge will actually force your servant to perform any of these tasks.
That being said, the FLR Contract is an invaluable tool to set down the rules. It helps avoid misunderstandings and confusion, and it ensures that your slave knows his duties and his proper place, and keeps it.
As always, consult your own legal counsel before signing any legal contract.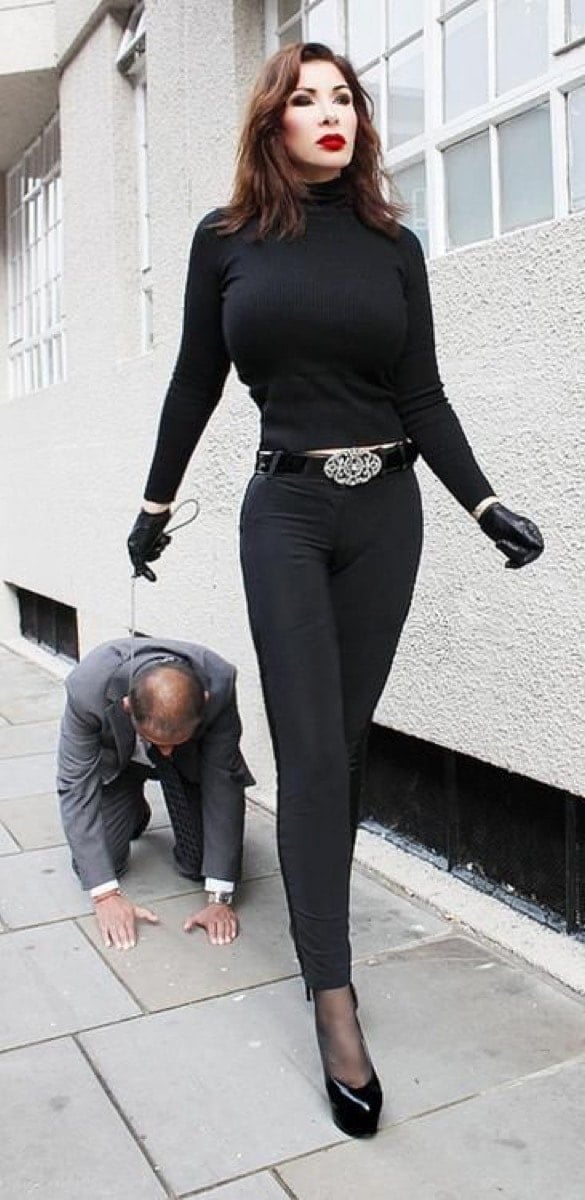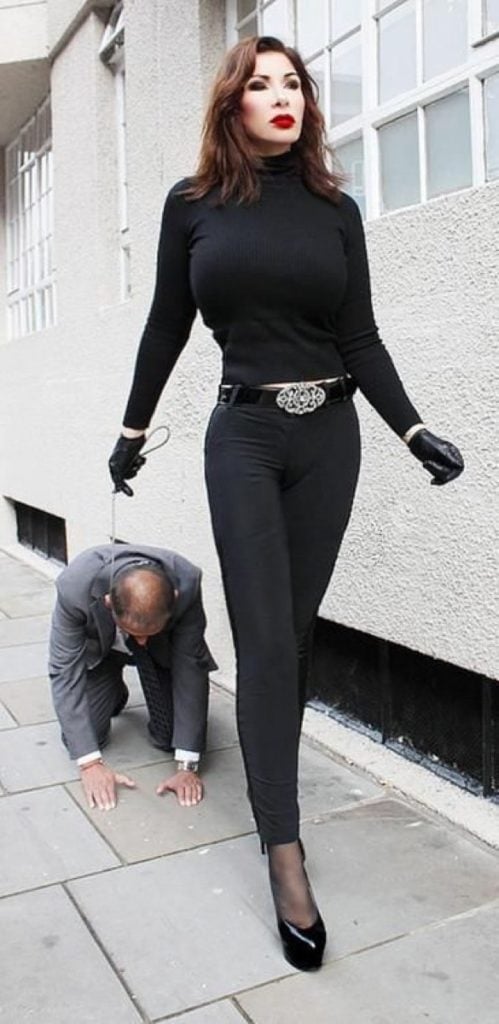 FLR contract or Female Led Relationship Contract
The following is a FLR contract between (name) known as Mistress and (name) known as the servant.
Whereas the above-mentioned parties wish to freely and of their own accord enter into a Female Led Relationship  based on Female Domination and male servitude, they both agree to the following terms and conditions.
FLR contract terms and conditions
1. Mistress shall be in command of said relationship and servant agrees to obey Her wishes and orders
2.  Both Mistress and servant agree that they will not perform nor ask the other party  to perform any dangerous or illegal actions
3.  This Contract shall be governed by the laws of the state of ( name)
4.  Severability. Any part of the said contract that may be invalidated by local laws shall not cause other parts to be invalidated
5. Servant agrees to be exclusive to Mistress, obey Her orders, not engage in sexual activities with any other person, be loyal to Mistress, be discrete and not disclose any information what so ever about Mistress or their relationship without Her written consent, and respect Her in the manner that She demands
6.  Servant agrees to perform the following services for Mistress, when She demands it, and do so on a timely basis, and complete all tasks to the satisfaction of Mistress:
Place servants initials next to all applicable tasks:
6.1.  Do the housework.
6.2.  Cooking and serving Her meals.
6.3.  Clean the bathrooms every day.
6.4.  Do and fold the laundry.
6.5   Do the dishes.
6.6.  Keep the house clean at all times
6.7.  Do the grocery shopping.
6.8.  Drive Mistress when She wishes it.
6.9.  Do the yard work.
6.10. Take out the garbage.
6.11. House maintenance and repairs.
6.12. Mop floors at least once a week.
6.13. Other tasks: (please specify)
7.  Personal services. Servant agrees  to perform the following personal services for Mistress, and to do so on demand by Mistress, and to the satisfaction of Mistress:
Place servants initials next to all applicable tasks:
7.1.  Wear a chastity device as per Mistress instructions.
7.2.  Not engage in any sexual acts without Mistress's prior consent.
7.3.  Pleasure Mistress orally at Her demand.
7.4.  Engage in BDSM play at the request of Mistress.
7 5. Wear a slave collar around his neck that will be chosen by Mistress.
7.6.  Other tasks:  (please specify)
8. Financial obligations. Servant freely agrees that having a Mistress has value and he agrees to remit to Mistress the following sums every 2 weeks:
Please check one and sign next to it:
8 1.   His paycheck in full.
8 2.  (number %) of his paycheck.
8 3.  (Dollar amount)
9. Obligations of Mistress. Mistress agrees that She will control the servant, train him, guide him, provide him with instructions and directions, oversee him, and look after his general well-being, and not ask the servant to perform any tasks that are dangerous or illegal.
10.  Mistress and servant both agree to the following:
Place Mistress and servant initials next to all applicable items:
10.1.  Mistress will place a collar on the servant that he shall wear 24hr per day.
10.2.  Mistress will provide BDSM training to servant from time to time as per Her discretion.
10.3. Mistress will give the servant a pet name, and he will answer to it.
10.4. Mistress will register servant on the International Slave Registry as Her personal slave.
10.5. Mistress will guide servant, dominate him, give him clear orders, manage his activities and oversee his schedule, and servant shall obey and comply with Her directions and commands.
11.  Hygiene and health. Servant agrees that he will maintain proper hygiene, bathe every day, shave his pubic area, remain clean-shaven, dress in clean clothes, maintain a healthy weight, not smoke, drink alcohol only when allowed to do so by Mistress,  and maintain proper health and hygiene to the satisfaction of Mistress.
12. General. Both parties agree that they are over age 18,  are of sound mind and body, are legally free to engage in the above-mentioned contract, engage in the said contract of their own free will without any coercion whatsoever, and agree to uphold their obligations fully and in good faith.
13.  Termination. As per the law said contract may be terminated by either party on a simple written request. In the event of termination any sums due by the servant to Mistress shall be paid in full, and the confidentiality agreement in clause 5 shall continue to apply.
FLR contract conclusion
Signed at (name of the city) in the state of (name of state) this date of (day, month)  of the year ( year)
______________________________
Signature of Mistress
_______________________________
Signature of  servant
_______________________________
Witness
You can find another example of FLR contract in this article, too.
Thanks to Footstool Steven for this post.
– Mistress Kym