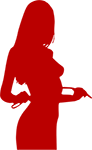 Female Supremacist
I am a successful graduated upper-mid class girl. Enough young to get along easily but older enough to have experienced many years in the BDSM scene.
I love to be totally in control, exert my power and authority over men and express myself freely in the lifestyle (ie. without any boundary, included so called "safewords").
Marital Status: In a FLR
Languages:  EN | IT | FR | ES
Height: 180 Cm | 5,8 ft
Weight: 53 Kg | 116 lb
Hair: Black
Shoe Size: 39 (EU) | 8,5 (US)
Clothing Size: S (EU) | 6 (US)
Shoes & Boots
Clothes
BDSM toys
Travels
Nouvelle cuisine
Jewellery & Perfumes
Feet, Legs, Shoes Adoration and Worship
Chastity and orgasm Control (Key Holding, Forced, Denial, Ruined)
Humiliation: Human Furniture, Ignoring, Anal Play, Domestic Servitude,...
Extreme Control, Discipline and Power Exchange
Bondage and Sensory Deprivation (Handcuffs, Ropes, Blindfold, Gag,...)
Body Worship (Pussy, Feet Licks, Kisses,...)
Rough Kinky Sex (incl. Face-Sitting, Face-Fucking)
Sadism, CBT and Corporal Punishment
Cages and Confinement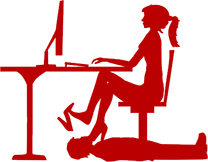 Real-Life Kinky Domme
Since I have memory, I've always been a bit bossy and commanding. But society programming pushed me to think and behave like the classical dear and sweet girl who embrace vanilla.
That was true until my true nature kicked off and my genuine inner self completely came out. I learned about myself and figured out of being a naturally dominant girl.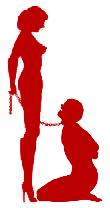 A Genuine Femdom Story
My exclusive member area contains thousands of photos and full HD videos. Those medias are organized into chapters and depict in the one hand my transformation into a kinky Dominant girl and in the other the FLR I am currently living with My submissive.
This website is the result of who I am and tells the true story of my life: how I evolved into this role becoming who I am and the experiences I lived.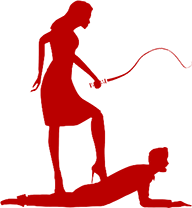 What's Inside
Be sure to check my blog, it's free and plenty of personal thoughts and advises on FLR and Femdom world. It also hosts my experiences and stories of the multitudes sessions I had in the past and daily have with my sub.
My members area instead is an exclusive club dedicated to my devoted worshippers. In there you will be able to enjoy my story through high-resolution photos and 1080p HD videos. I regularly keep my members area fresh and updated with sensational content from my FLR.