Would you like to become a femdom submissive? Then you are in the right place!
Thanks to E., who wrote this post. He is submissive, and he explains "femdom submission" from his point of view.
Males and submission
Many males take pride in being able to make their partner happy but only a select few will be able to become a femdom submissive.  While it may seem odd to shed ones independence, it can be a burden for those who are naturally interested in the happiness of others over their own satisfaction.  In fact, the satisfaction of knowing someone else is happy with the work you have done exceeds the pleasure of self-determination for many femdom submissives.
However, the process of letting yourself go and finding true happiness at the feet of another does not happen overnight. The process begins within the submissive and extends to other parts of life as the submissive becomes more dedicated to their calling. We will examine the emotions, impulses, image, environment, of the submissive, and what all those add up to when a good submissive is striving to give their all.  The best part is you do not need a dominant partner, to start becoming a better submissive today.
Here you can find a short explanation about dominance and submission.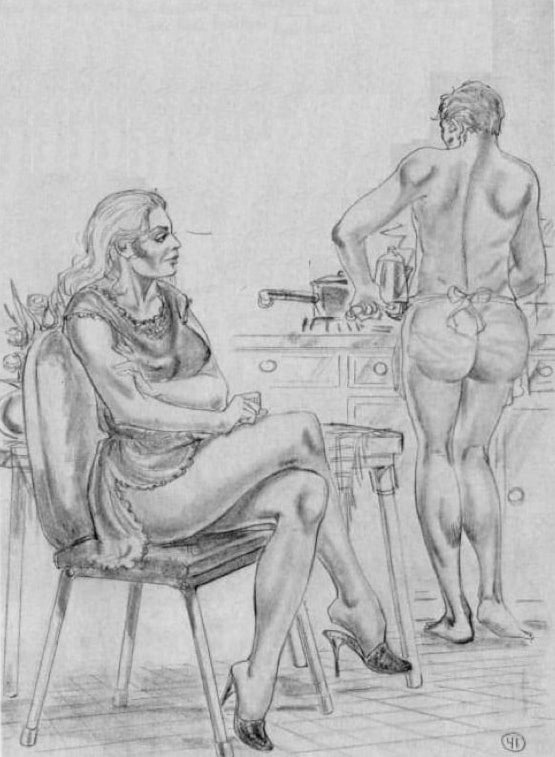 Become a femdom submissive
How do you realize if you are submissive or not? What happens inside you in this specific case? Read here the 5 of the many reactions you could face…
1) Control your emotions
In order to give ones' self to another in service, and to become a femdom submissive, you must understand what you are offering.  For example, if the submissive is cleaning the house and the femdom is relaxing, the submissive should feel proud he is a part of providing such a life for his femdom and not upset because he doesn't get to relax.  It is okay to be envious of your femdom given the submissive understands that is not his place to be in charge, but that should never turn to jealousy or anger.
A good submissive should be pleasant to be around, to the point of being only noticeable when needed. If you find yourself becoming angry at little things in vanilla life it will carry over, and the submissive should try and identify the root cause of what is so upsetting. Learning to make a situation better even when 'it is not your fault' is the type of maturity a good submissive needs to be there in every way possible. Even put yourself in upsetting situations and learn to work through them, so that when demand comes from the femdom there is never a reason to say no.  Putting your superiors' wishes above your emotional reactions and being able to remain a pleasure to be around even in adversity, is a big part of the path to become a femdom submissive.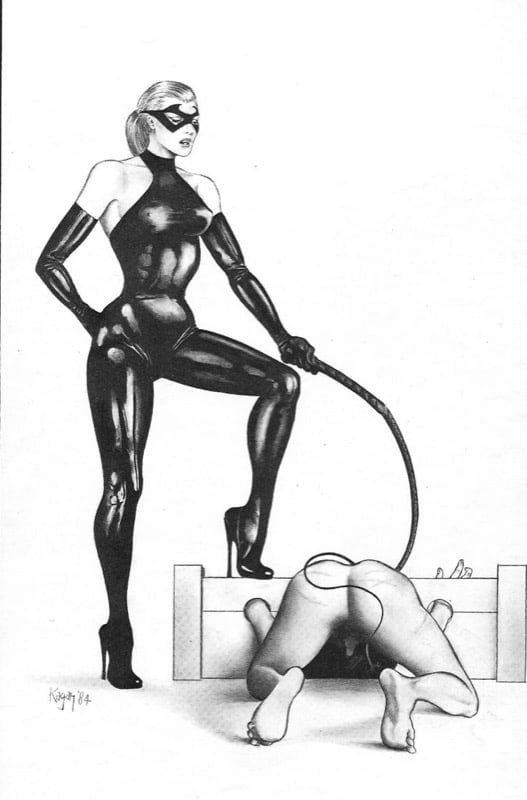 2) Control your self
Self-control is an important part of conditioning emotional responses to become a femdom submissive.  The submissive will do well to remember he is actually not equaled with a femdom, and to take pride in this new inferior identity.  Being inferior is not something that only occurs when a femdom opens her mouth, it should permeate everything about the sub.  Similar to the way a true dominant gives off a superior demeanor in everything she does, but in an opposite and complementary fashion.
The desire to please is not just an action, but a mindset that should impact the submissive's attitude, appearance, and overall energy.  To that end a healthy diet that can be replicated with minimal expense, a regular bedtime to avoid fatigue, and having a positive social attitude can make a big impact on the submissive's ability to offer high-quality service, that is pleasurable and goes above minimum requirements.
3) Adjusted self-image
The submissive should also start to see himself/herself differently and not just as a person, citizen, a male or female.  To become a femdom submissive is a great honor as you can become a part of something that is bigger than yourself. It does little to no good for a submissive to buy a house and be alone or try to meet others' expectations, if these things do not bring true happiness.  That true happiness can be found through servitude and so less time should be spent on material things or ways of the world, and more focus given to the superiors' happiness and ways in which that can happen. It is okay to accept less and give more, on the road to becoming a femdom submissive.
4) Control your environment
Maintaining a clean, organized, visually appealing space is a great skill most femdoms will appreciate.  Whether at home, work, or an area the femdom has ordered to be cleaned it is always within the submissive's reach to make sure that areas are clean and look nice.  Good submissive's are naturally inclined to raise the superior's quality of life as much as possible, and that includes cleaning up so that a superior doesn't have to live in filth. Pick up that trash, do those dishes, and fold those clothes because excellence is a habit, not a single act.  On your own, it can be easy to leave a mess behind so it is a good habit to develop for those that would like to be successful as a submissive.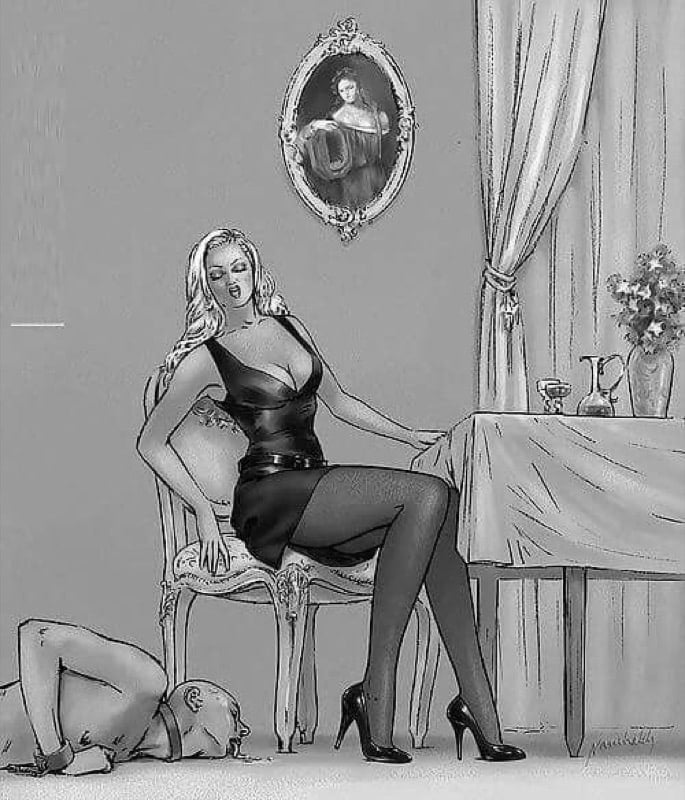 5) Patience & serenity
If the four steps above can be achieved, a submissive will feel the difference not only around him but also in the way he carries himself.  Taking pride in submission is not easy for some but once achieved goes a long way towards attracting a femdom.
Being able to create a warm supportive atmosphere, that is clean, filled with patience and serenity; and where the submissive is ready and willing to do anything without push back will help a femdom feel even more powerful and hopefully raise her pedestal even higher.  As a submissive, the ultimate goal is to please your superior, and doing so while empowering her further, should satisfy both parties.
Conclusion
There is no one single act that makes you become a better femdom submissive.  It is an attitude; it is good habits set to a routine; it is the emotions, ideas, and actions a submissive can actually control themselves.  It is all of those things connected and caringly repeated for the superior dommes benefit.  Quality of that pleasure is what matters over the quantity, for many femdom's have plenty of suitors willing to do things for them, but very few to do them the right way.
It will not be easy, as developing these types of habits and ideas, are often overlooked by others.  But when someone does notice, it will feel good to know that you are on the right track to become a femdom submissive.
You will find other information in my other post about the winning tactics for being a good submissive.