A good friend of mine, who is a Domme too, had a chastity slave and told me this real story. She is not professional and not online, therefore she asked me to keep her privacy: I respect her and I will not mention her name.
Chastity slave: 1 year after
One year after she locked him into that silver chastity cage, she has decided to bring him out. While she was doing that, she started to mention to her slave all the good things that happened during that time, and how lucky he has been to have that special treatment. She also asked him his thoughts about that, even if she knew that he loved it.
How it started
She bought a little chastity belt, the smallest she could find. Her slave dick is quite big, but with some effort, it could fit in it. How exciting that was? She said that for both the idea was already very arousing.
Meanwhile, while he was locked in that small thing, he also had to take care of all the boring and repetitive jobs: cleaning the house and leaving it spotless, and anything else his domme asked him to do.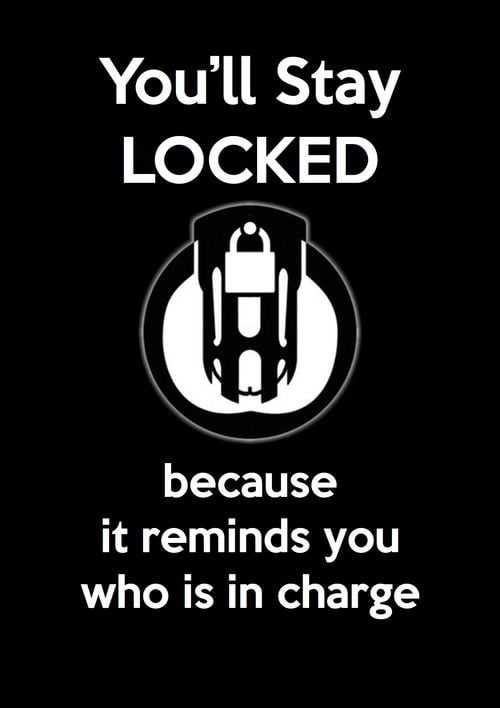 1-year chastity slave
My friend's slave respected all the rules and has been very obedient during the entire period. He knows his place and feels great there. He is one of those who are totally in the right role: he understands his domme, and smartly anticipated her. You can read more about how to be a good submissive in this post. She was very proud of him so, after one year, she decided to reward him.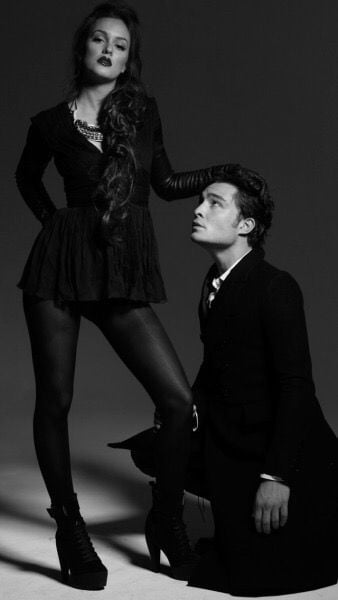 The freedom
He has been a chastity slave for a long period, an entire year. And now, now that he is used to it, he deserves a little bit of freedom because his domme decided so.
She started the ritual by taking out the key that she kept for this whole time on her anklet. Afterward, she takes his chastity belt off. Imagine his feeling, his reaction, his gratitude when he heard her saying "all right, I am going to unlock you. You're free for now".
Despite the enthusiasm, it is important that, as a dominant woman, you keep your role and keep control of the situation. Remind your slave that, even if he got a reward, he is still submissive and you are the one with the power. He needs you, and that's why you keep him around. He is your pathetic entertainer.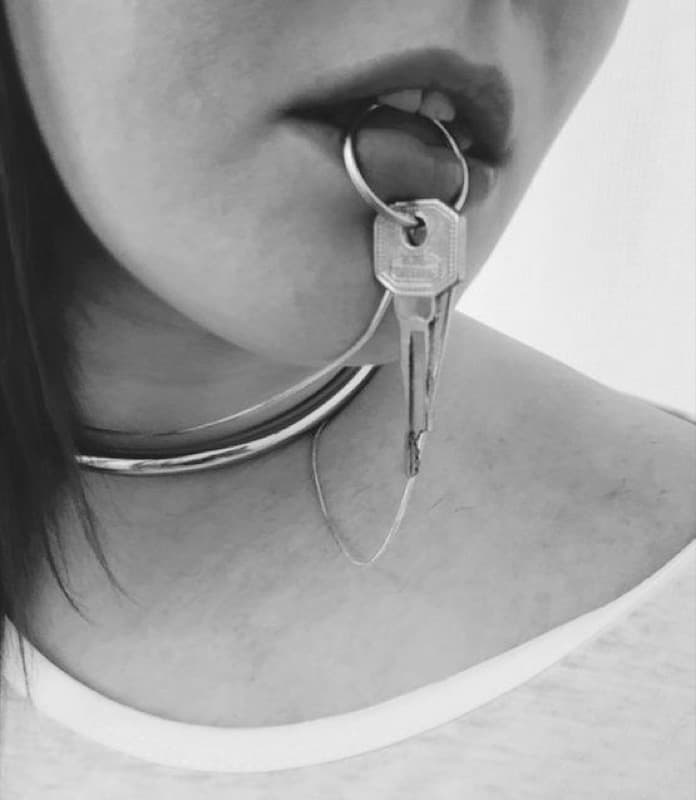 After one year, he can touch his dick and gets aroused just by hearing his domme's voice. It is hard and long, and the slave knows he doesn't have much time to get his pleasure. To make it even more intense, my friend started a little countdown, from 10 to 1. She wants him to keep sharpening his dick and thinking really hard that he wants to come so bad cause it's been so long. All right. She knows he can do it.
The countdown [real speech]
"So, dear slave, I'm going to start counting with ten, nine, eight, seven, six… And while I stopped at six, I want you to think about all the things you've been doing for me. I remember you feeling that everything was great. In fact, you are really helpful to me. So I might keep you for another year with me. We'll see…
Five, four, three… stop! Take your hand off your dick. I want you to grab your balls energetically, as hard as you can and slap them over and over and over and over until they hurt so badly. Cause, guess what? I'm putting that little chastity belt right back on you, where it belongs. You are wondering why I am doing that, right? Well, because that's all you are to me, you are just my slave. I'm your domme and you don't deserve to be pleasured. So I'm gonna take this key and lock you right back. And you'll never find the key.