This post about "femdom submissives and emotions" has been written by one of my most devoted subs, John.
Femdom submissive and emotions
There are so many emotions that a submissive in a Female Led Relationship must deal with. At first, they are conflicting while the male learns how to subjugate himself to his Mistress's will. Giving up the traditional male role is not easy but the rewards are great. Below are some of the strong emotions that one can feel and some thoughts about how to deal with them.
LOVE
You have met Her…You are infatuated…She fills up your senses…You are in love!
Perhaps this starts as a vanilla, traditional relationship, or perhaps it started as you met Her in a BDSM atmosphere. Either way, you have put Her on a pedestal above all others.
You adore Her and make Her the centerpiece of your life. You may not realize how much power you are giving up by loving her so strongly and how many decisions you freely allow Her to make for both of you. It doesn't seem to matter because you love Her and making Her happy is all that matters to you.
Bit by bit, the love of your life begins to control you…sometimes in subtle ways and sometimes more directly. If She is the Dominant partner for you it will be for love. She will find the level of dominance that works for you both, as a couple, so that you can both profit from the D/s dynamic in a loving partnership.
If She truly loves you, She will lead you down the path of submission and you will love Her even more for taking you to a special place that fulfills you both.
The love that a committed femdom submissive feels for his Mistress is all-consuming. She is the reason for living and the main source of joy in his life.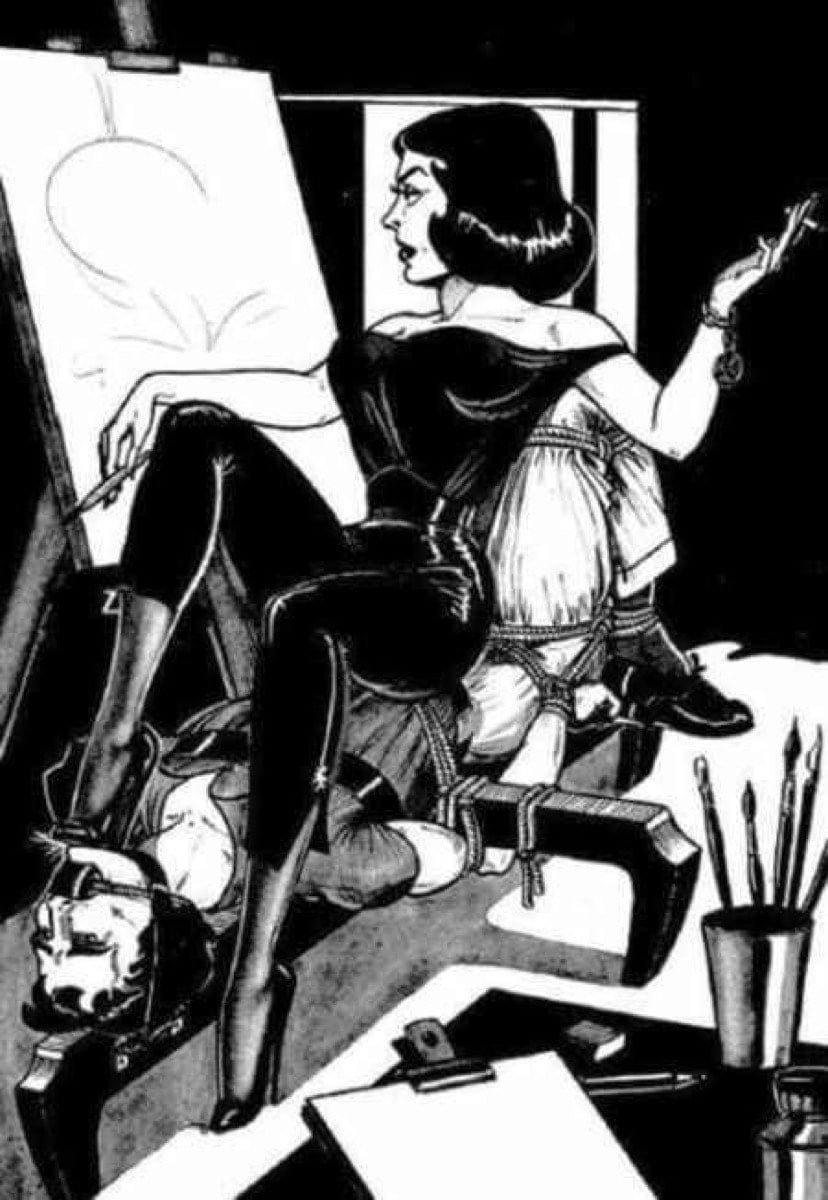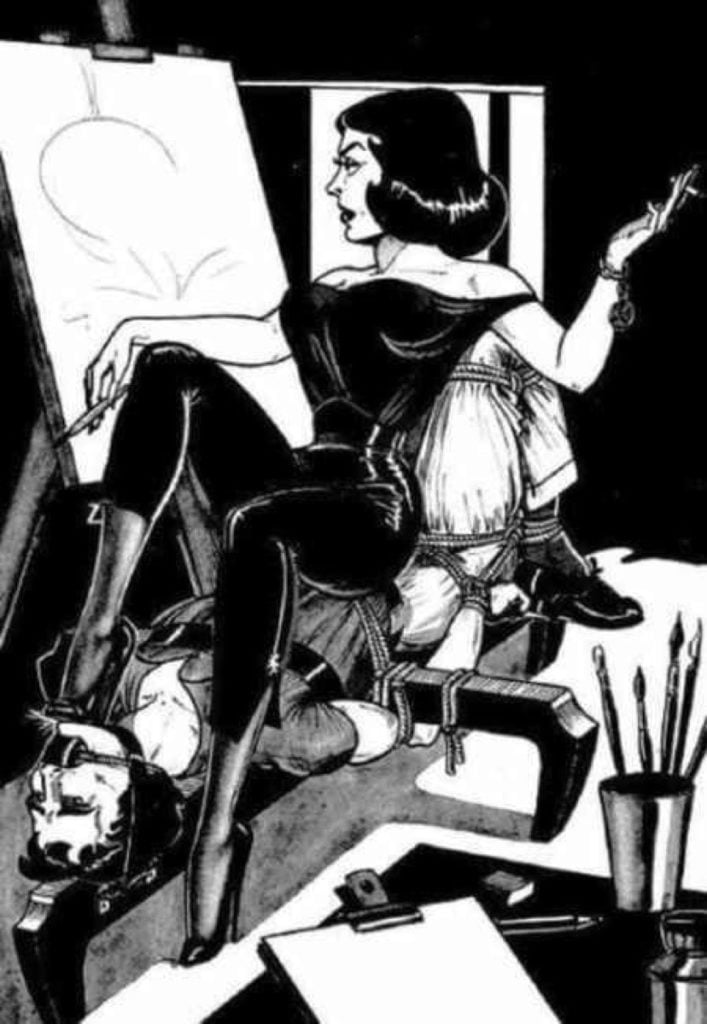 FEAR
When one person gives so much and subjugates himself to the will of his Mistress, he leaves himself vulnerable as never before. It is scary to give so much and invest so much love and emotion in his Mistress, even if She is the woman of his dreams. If he were to lose Her it would break him emotionally and perhaps permanently.
The fear of losing Her can be overwhelming and can sometimes manifest itself in argumentative and rude behavior from the submissive male who, after all, has been conditioned to be the alpha in the traditional m/f relationship. This is where he needs a loving Domme.
If She truly loves him, even as Her femdom submissive, then She will use Her feminine powers to not only rule him but to show her love for him. She will not only correct and punish any bad behavior but will reassure him that he is a valued part of Her life and She needs him by Her side. Only your Domme can free you of fear.
WEAKNESS
She will make you feel weak in her presence when She feels the need to exercise her authority. That can be a powerful feeling and take you to a special place that some call 'subspace'. You may be in a 'normal' day-to-day scenario when ….She suddenly looks at you…makes a gesture….says a word or a command. You will know when it happens as the 'normal' dynamic changes into a D/s atmosphere.
These moments can be a precursor to an intimate session together or just because She needs to feel and see you submit, either physically or mentally. This can be a magical moment as your senses are heightened and by feeling and showing Her your weakness you know that You are making Her happy. Her power should be as exciting for you as it is exciting for Her to use. It is in many ways a show of Her affection for you so submit…and enjoy Her power and your weakness for Her.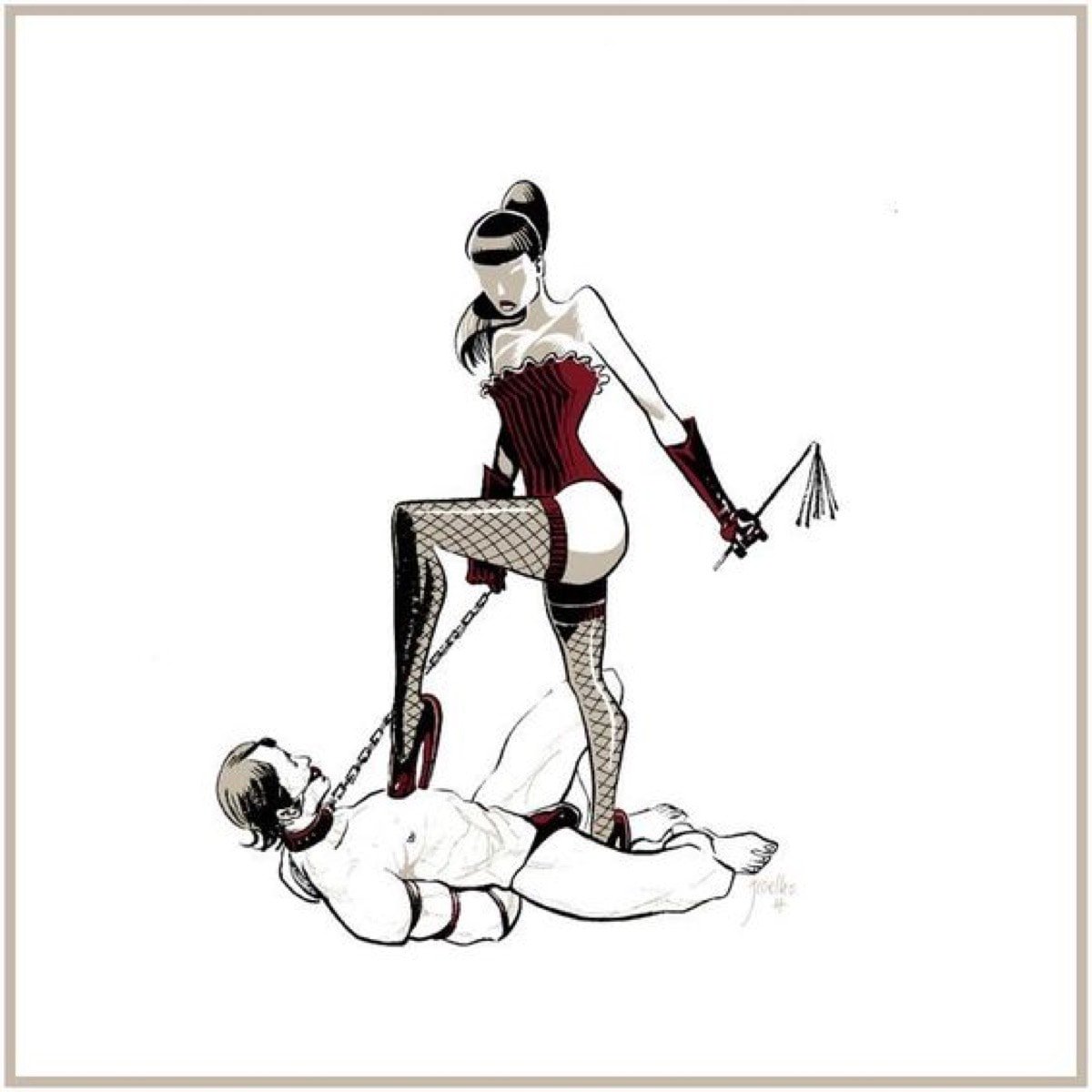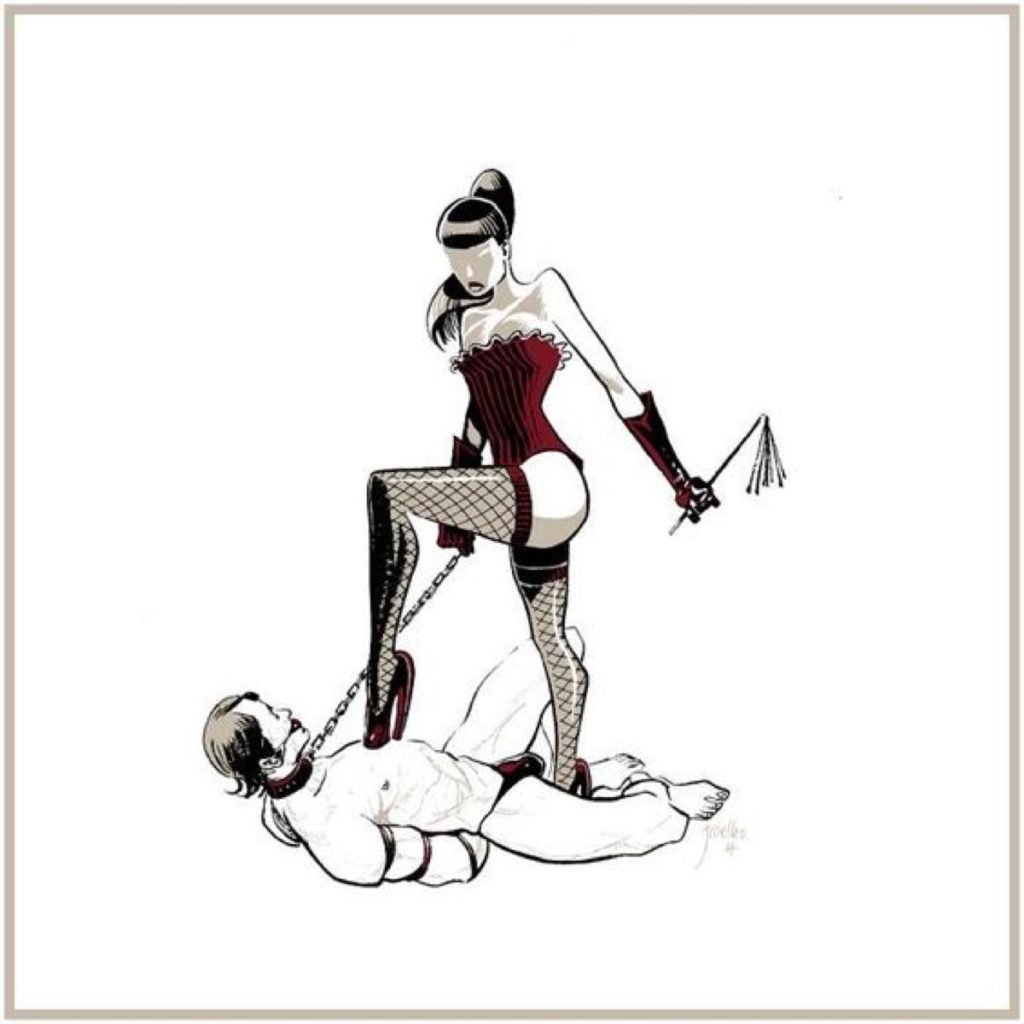 JEALOUSY
In many Femdom relationships, the Domme will have most of the freedom and the femdom submissive very little or even no freedom.
Her freedom may include, if she so wishes, taking pleasure with others. This can range from drinks with friends alone to a sexual freedom that satisfies Her physical desires. In many D/s relationships, the submissive is there to serve sexually by worshipping his Mistress's body on command but not allowed full intercourse.
This can be very enjoyable and satisfying for the submissive but jealousy is likely to hit him hard when he knows that his Mistress is using other men (or women) for Her sexual satisfaction, including full intercourse that he is denied. She may share details of her exploits and the pleasure that she took from them with Her submissive.
This is a good sign as she makes you Her cuckold. Sharing details with you is a sign of intimacy that is shared with no one else and it should be appreciated and treasured by the submissive/cuckold. It will be hard at first but he must put his jealousy aside and be happy for his Mistress.
He will learn to enjoy Her pleasures albeit vicariously and be proud that his MIstress takes Her pleasure with others but returns to him to share them in a loving environment.
HAPPINESS
If all goes well and the D/s relationship flourishes then the final emotion is happiness.
You have found your destiny. You are in love with the woman of your dreams who encourages your weakness for Her and enjoys it to the full. She takes away your fear of losing Her by committing to you as you have committed to Her. You have learned to deal with jealousy under Her loving guidance and control and encourage Her freedom. She loves you for that.
To be loved by your Mistress is a treasure beyond value….nurture that love…express your love for Her by word and deed….serve Her as She deserves….you have truly found happiness!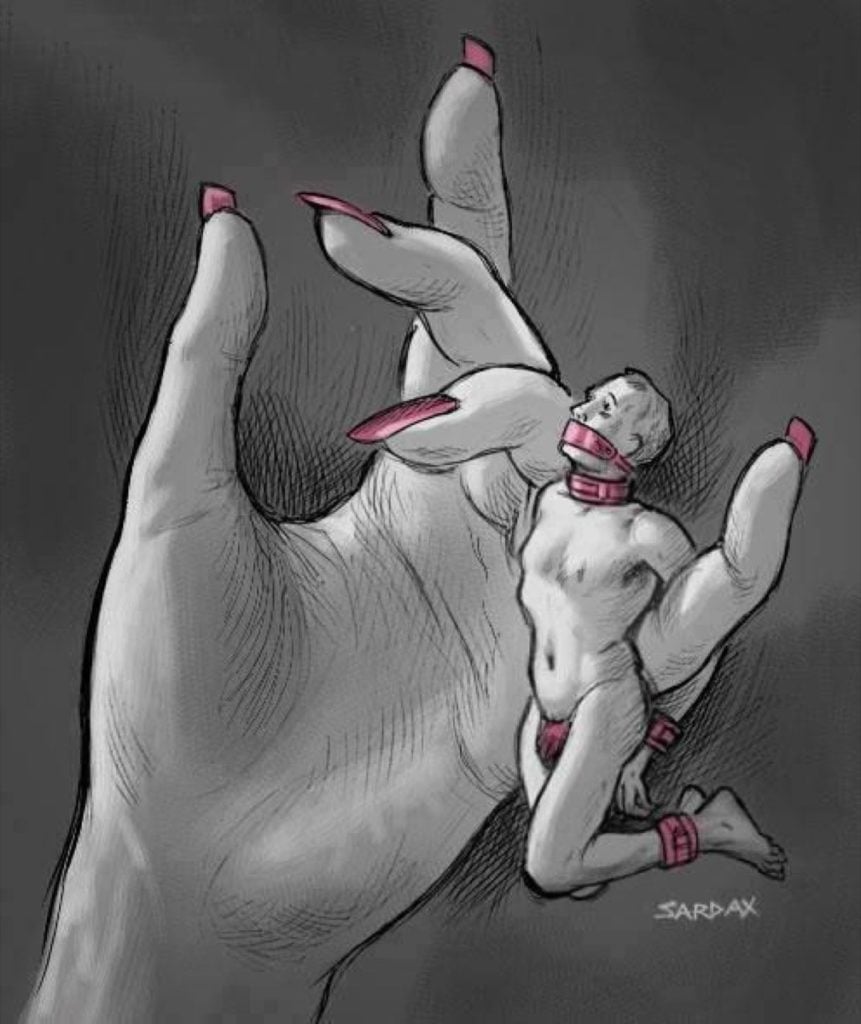 "Submissive and emotions" is a world that needs to be explored by the sub and his Mistress. It is deep, it is really important to not ignore the psychological and emotional side of a femdom relationship. You can read more about it in my post.